Japan is an amazing country with full of wonderful culture, tradition, and cuisine combined with its past and future. There are countless unique things you don't find anywhere else, and one trip to Japan is never enough for you to cover them.
I would like to help you pick up some must-do activities in Japan. In this article, I'm going to share the best 10 things to do in Japan, which you can experience anywhere across the country, whether you go to a rural area or you go to a big city such as Tokyo.
(I'm saving some iconic landmarks and historic sites to feature later!)
1. Enjoy Sushi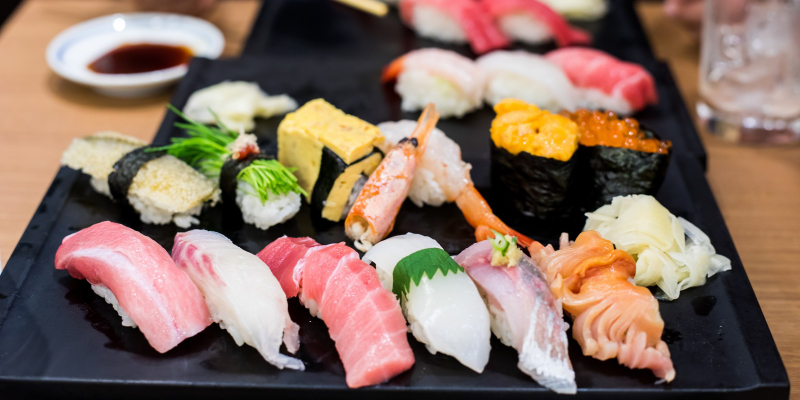 Sushi is one of the most famous Japanese dishes around the world, and of course, it should be on your bucket list when visiting its homeland.
What fish comes to mind when you think of sushi? Salmon, tuna, shrimp and prawn? In Japan, there is a surprising variety of raw fish and seafood used for sushi. They are yellowtail, crab, bonito, sea urchin, mackerel…. countless!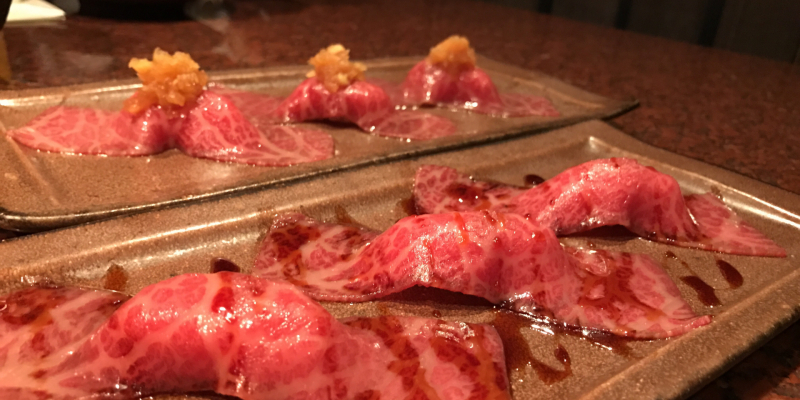 Even raw meat can be used as Sashimi ( thinly sliced raw food). Unique one is "Basashi 馬刺し", raw horse meat. It is a local specialty in some rural areas of Japan.
Sushi is great for vegetarian too as there are many veggie-based ingredients for the cuisine such as seaweed, mushrooms, vegetables, and soy products.
You can eat sushi everywhere throughout Japan from convenience stores to exclusive restaurants. If you want to try reasonably priced sushi, "kaiten-zushi 回転ずし" can be a great choice. It is a type of Japanese restaurants where sushi plates sit on a rotating conveyor belt that runs through the eating area. You might be familiar to them as they can be seen in other countries. It is known as "Conveyor belt sushi" or "Sushi train".
Sushi comes in many forms. In Australia, "Makizushi 巻きずし", a type of sushi that has ingredients wrapped in sushi rice and Nori seaweed, is a very popular. But in Japan, another type called "Nigirizushi 握りずし" or "Nigiri 握り" is the most popular and traditional form. It consists of a single topping over a bite size of sushi rice. Sushi chefs gently press the rice using their palms.
2. Experience Izakaya Culture
If you are a traveler with a range of interests in Japanese food and drinks, going to Izakaya is a great way to satisfy your curiosity.
"Izakaya 居酒屋" is a Japanese pub where you can enjoy Japanese alcohol including beer and "Shochu 焼酎" (rice liquor). They come with small plates of local favorite foods at a reasonable price.
Izakaya is a popular spot where local people socialize and wind down after work. It would give you not only insights into the local life and culture, but also an opportunity to meet local people and make friend with them.
3. Have a Relaxing Dip in an Onsen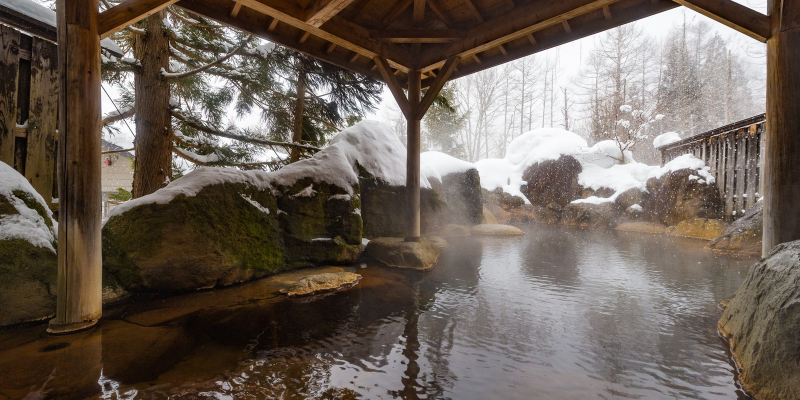 Don't hesitate to take a dive into the world of Japanese "Onsen 温泉"! As a onsen lover going to hot springs every month, I say it definitely should be a must on your bucket list. Although many guidebooks feature some of the most famous hot spring areas, actually nearly every city and town has its onsen.
Japan is a rich repository of hot springs and there are around 3,000 onsen areas throughout the country. Each onsen area has a different color, smell and health benefits depending on its contained ingredients.
Experiencing onsen might be a great challenge for you. The bathes are normally shared (divided by gender), and you need to be completely naked. But it is worth trying for the amazing relaxing bath experience. The water gives you better blood circulation, pain relief and smooth skin.
One of the most magical onsen is the outdoor bathes with stunning views, such as traditional gardens, beautiful autumn leaves, and high mountains covered with snow.
If you want the full onsen experience, try to stay in a "Ryokan 旅館". Ryokan is a type of Japanese accommodations characterized by traditional rooms and breakfast with exceptional hospitality. Some of them offer private baths, so you can start off with them.
4. Wander Bamboo Groves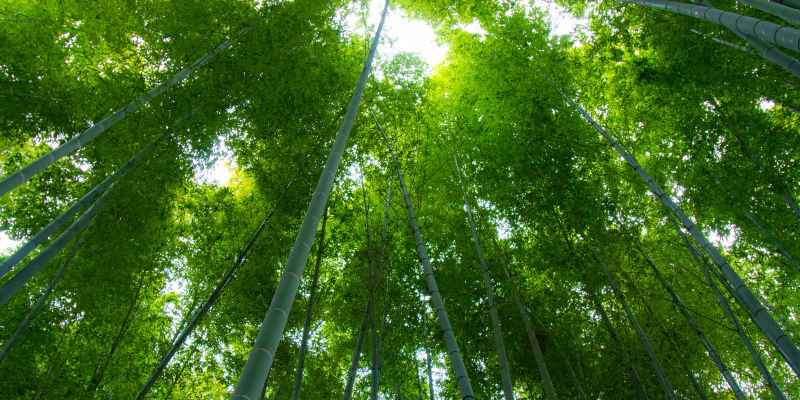 Don't forget to stroll through bamboo forests in Japan if you want to feel a unique, solemn, and mysterious atmosphere.
Although bamboo is not indigenous to Japan, the country has a long history with the use of this plant in various forms from buildings to miscellaneous goods. Even bamboo shoots called "Takenoko たけのこ" are eaten as a common ingredient in Japanese cuisine.
You definitely will be impressed with the stunning natural beauty and amazing sound the wind makes when it blows through the groves.
Some popular bamboo forest are located in Kyoto or the vicinity such as Arashiyama, but you can find bamboo forests everywhere across Japan.
5. Travel around Mount Fuji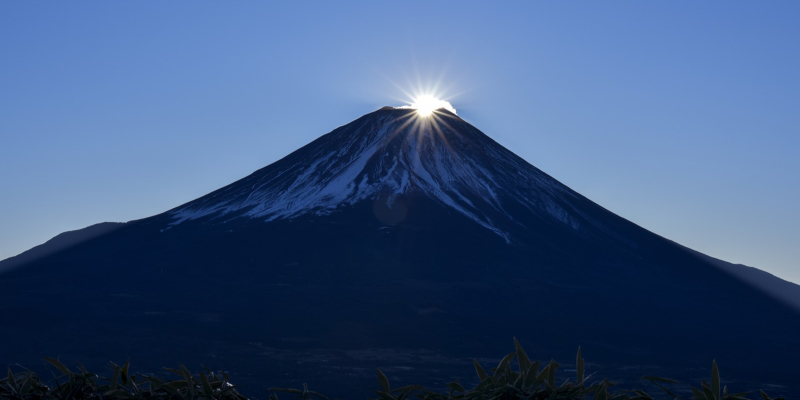 Don't forget to check out one of Japan's most iconic destinations, Mount Fuji called "Fujisan 富士山".
Fujisan is the tallest mountain in Japan, standing at 3,776 meters (12,380 feet). Every year, this holy mountain attracts hundreds thousands of climbers seeking for the sacred power and breathtaking panoramic views.
Although it is amazing to climb all the way to the top of Fujisan, Seeing the mountain from distance is also great. There are a lot of stunning viewpoints around the mountain, such as Fuji Five Lakes located at the base in Yamanashi Prefecture.
6. Visit Breathtaking Castles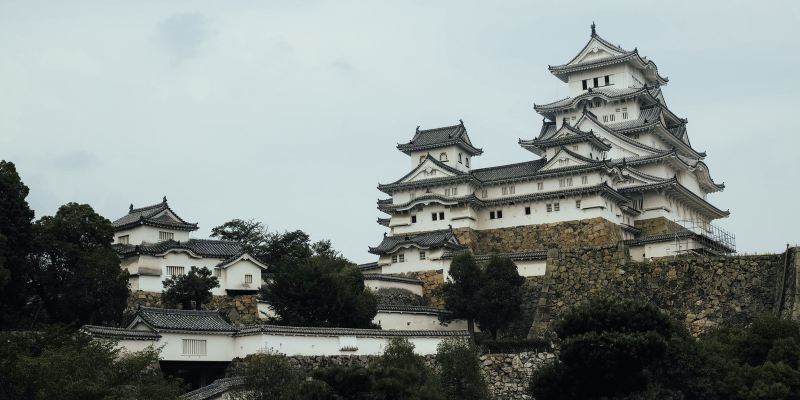 Japan is known for its spectacular castles which are quite different from the ones in Europe or other regions. With the unique wooden structures surrounded by moats and huge stone walls, the grand beautiful castles have been fascinating people for a long time. Some of the castles are famous for their beauty of cherry blossoms.
Japan was previously divided into many small regions ruled by different Samurai regional lords during the chaotic era of warring state in the 15th century. The lords developed their own castles not only for the defense purposes but also the demonstration of the lord's power and wealth.
It is estimated that there were once five thousand of castles in Japan, but most of them were destroyed by war over the centuries. Today 12 castles exist in their original forms.
7. Ride a Shinkansen (Bullet Train)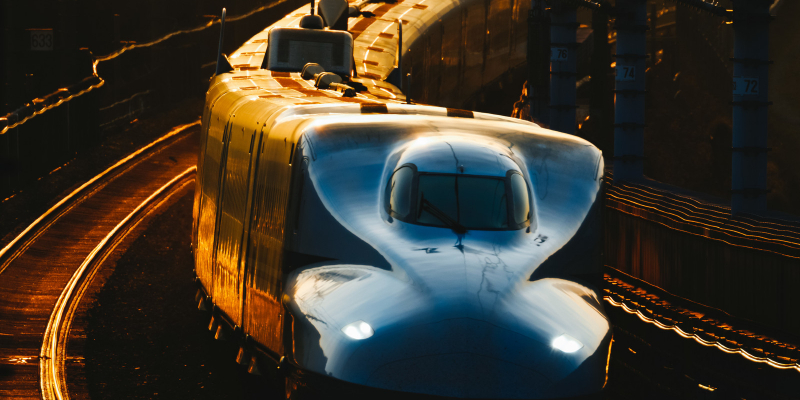 When visiting Japan, Bullet Trains called "Shinkansen 新幹線" are one of things you can't miss. Taking the trains is a great idea for not only its convenient and safety facts, but also for the uniqueness that you can only experience in Japan.
With a 20,000km network of lines, The bullet trains covers all major cities on the main island of Honshu and also on Kyushu. They can reach top speeds of 320 km/h (199 mph), which makes your travel quick and safe and full of excitement. They are comfortable, clean, quiet, and punctual.
8. Walk Through Morning Market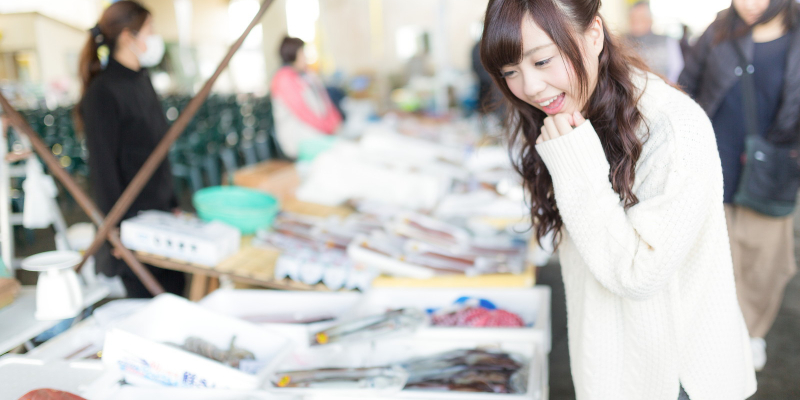 Japan is an island country which consists of four major islands. So on your trip, visiting a port city or town for their morning markets is a great idea. "Asaichi 朝市" offer you the best experience for deliciously fresh fish.
You can stroll various stalls selling fish, seafood, and other products in Asaichi. Browsing through the stalls, you'll gain new insight into Japan's intimate relationship with marine products. Also, mingling with the local is a lot of fun.
9. Explore Ancient Temples and Shrines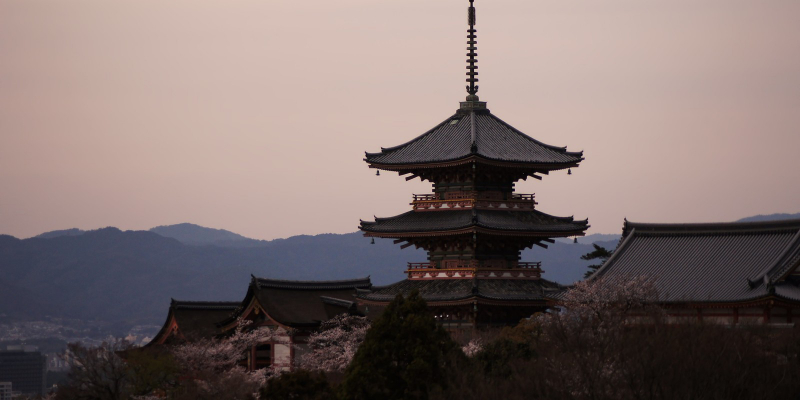 Exploring Temples and Shrines discovers the history and religions of ancient Japan.
There are countless shrines and temples around Japan. They display the country's culturally rich past, and you can feel their breathtaking elements such as ancient architectural techniques, delicate sculptures and decorations.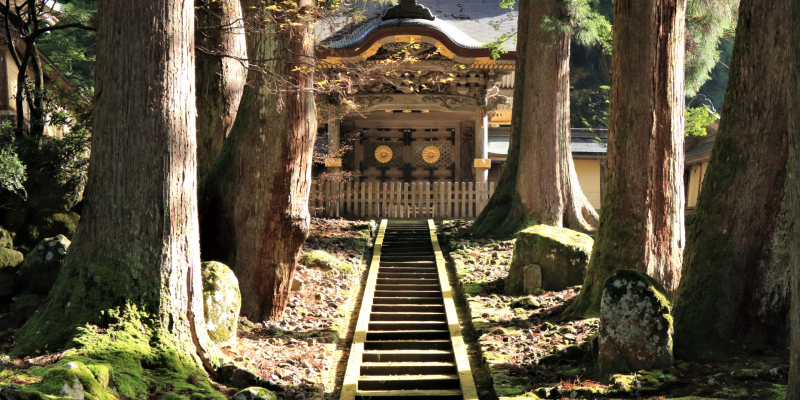 If you really want to have a unique experience while in Japan, it's worth trying to spend a night in a temple. Some temples offer temple lodging where you can stay overnight in a traditional Japanese room with tatami flooring and vegetarian Buddhist meals. Early in the morning, you can also experience prayers and meditation.
10. Do Hanami Under Cherry Blossoms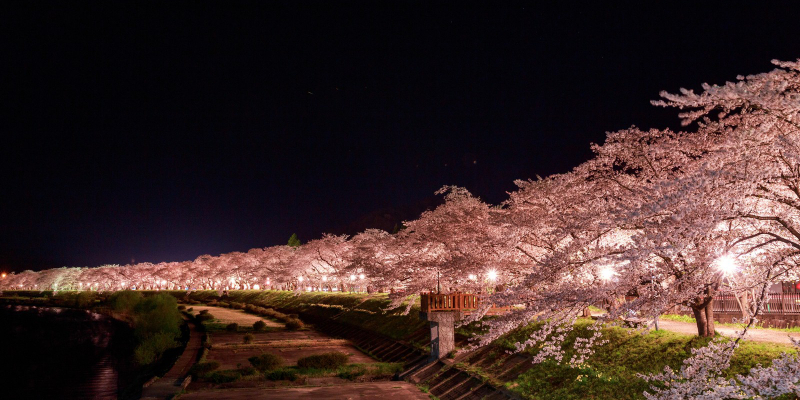 Cherry blossom is a symbol of Japan, and "Hanami 花見", a Japanese custom of viewing the transient blossoms, has become one of the most popular pastimes for people from other countries.
Cherry blossoms called "Sakura 桜" bloom for a few weeks in spring, and people gather in groups and enjoy the blossoms with a picnic under the trees. When visiting the country in spring, you definitely can't miss it.
Other Must-Do Activities in Japan
11. Stroll a Japanese Garden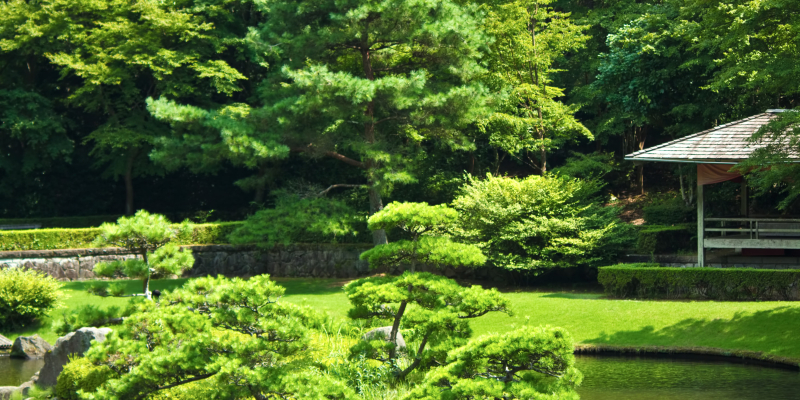 A trip for Japanese gardens is a fantastic way of experiencing the country's tradition and culture. They have become a popular destination for tourists who want to discover a piece of the good old Japan.
Across the country, there are a lot of traditional gardens with their own unique history and different features. They consists of classic elements including moss rocks, carp ponds, and stone lanterns, which all highlight the beauty of nature.
12. Go Skiing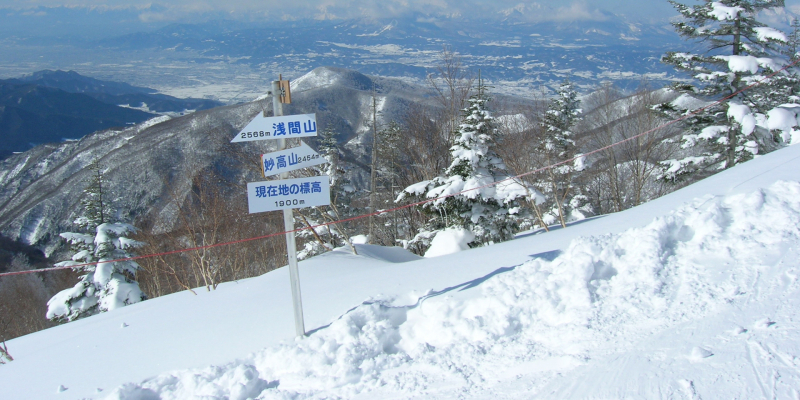 If you are a winter enthusiast, don't forget to put a ski trip on your bucket list. Japan is renowned as one of the world's leading ski countries with a wide selection of resort options. There are over 500 ski resorts across the country, and some of them, especially on the northern island of Hokkaido, have a reputation of excellent deep dry powder snow.
Although some famous resorts picked up in the media are located in particular areas, Japan has ski resorts scattered across the country's mountains and valleys. Some of them are just a couple of hours from downtown Tokyo.
13. Discover Japanese Sweets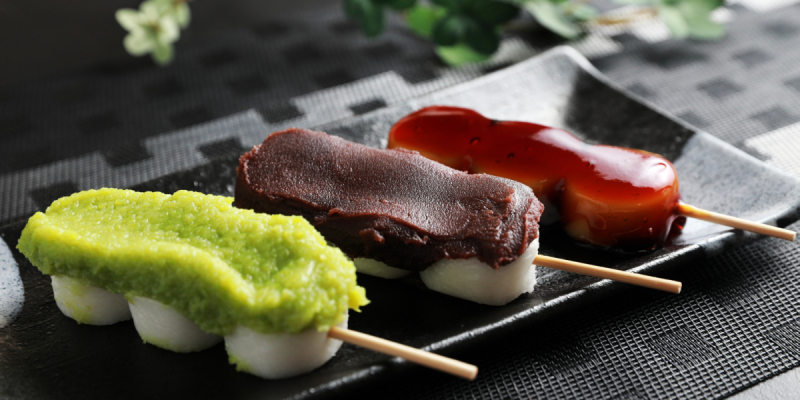 Japan has devolved a wide variety of its traditional confectioneries known as "Wagashi 和菓子", which are crafted to be as pleasing to the eye as to the tongue.
Wagashi is made from plant-based ingredients such as rice flour, rice cakes, red bean paste, and seasonal fruits. The ingredients are easy to shape and form the sweets as stunning art works with amazingly detailed designs inspired by nature.
Open your eyes to Japanese traditional sweets you didn't know existed.
Conclusion
I hope this article helps you make your trip to Japan more enjoyable. Once you experience Japan, it will steal your hearts and you can't stop returning.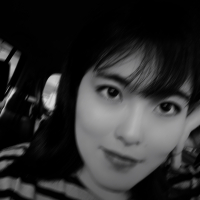 The most important thing is…
Don't hesitate to experience anything new or unfamiliar and simply be immersed into it!