If you're a big fan of a certain piece of fiction, do you have the "what if" scenarios coming to mind? Do you even want to share them with like-minded people? If you do, you've already taken a step into the world of Fanfiction!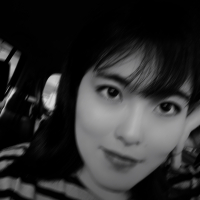 For example, whenever I watch Avengers movies, I can't stop thinking the romance between Black Widow and Hulk.
Fanfiction can be endless possibilities. As I do, you can add love interests to your favorite characters. You can add an original character created by you to fictional stories, and the character could be yourself!
In this article, I'm going to go over what fanfiction is, and review a great fanfic website you can't miss if you are into Japanese anime and manga.
What is fanfiction?
"Fanfiction", often abbreviated to "fanfic", is any kind of work created by fans of the original fictional work. The characters and stories are derived from books, movies, video games, anime, and even real life.
Any kind of work using materials from fictional work might be a violation of copyright laws, and  copyright claims are issued by original creators when the fanfiction writer is looking to profit from the material.
In Japan, however, the situation is a bit more complicated. People there sell their fanfiction materials from someone else's creation to other fans for profits. Although the official stance of the country is that this activity breaks copyright laws, it has been connived as authors barely bring an action for copyright infringement. The possible reasons why fanfiction exists outside legal constraints are as below.
Publishers think that fanfiction promotes the sales of their original work by inspiring people to go and check it out.
Fanfiction is also considered a stimulus to growth in the manga and anime market, and authors think that it is an entry-point into the industry giving artists a legitimate career path.
Fanfiction is HOT in Japan
Japan has a long history and active culture of fanfiction as a country steeped in anime and manga. It is represented by "Doujinshi 同人誌", self-published artwork created by fans for fans. This mainly forms magazines, novels, and comics. Doujinshi normally features characters and stories from popular fictional works domestic and international. They are re-created with humor, romance or even sex.
Creators and fans buy and sell Doujinshi at special events and conventions represented by "Comic Market コミックマーケット", often called "Comiket コミケ", a leading Doujinshi fair in Japan. Doujinshi is also available on many online shops such as eBay.
Popular fanfiction website in Japan
Although there are many great fanfiction websites around the world such as  Commaful, Fanfiction.net, and AO3, when it comes to sharing fanfiction pieces of Japanese anime and manga, you can't miss Pixiv.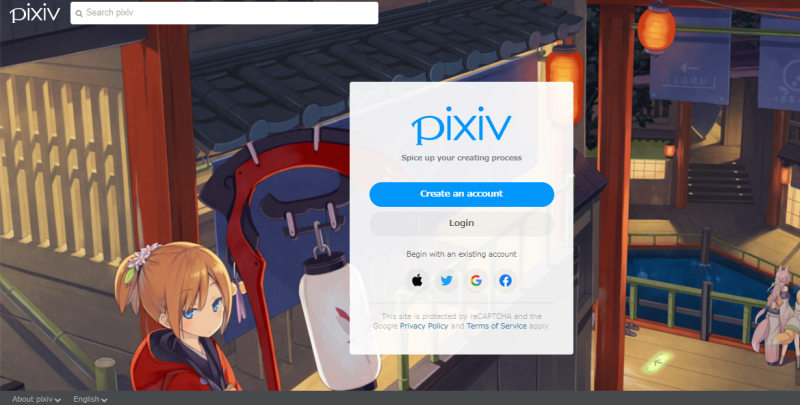 Pixiv is considered to be the Japan's largest and most active fanfiction community, with over 30 million members and 76 million artworks! (as of 2018). This fanfic website has tons of artwork of Japanese anime and comics, video games, and even celebrities. It also encourages creators to put up their original work as well.
Some of worldwide fanfiction websites are specialized in written stories. As for Pixiv, the forms of illustrations and comics are more popular than others such as novels. You can see high quality fanfic works created by the users and give feedback  to them by a rating system and user comments .
Even if you are not familiar with Japanese language, no problem, this fanfic website has its international version with English and other 3 languages. A free membership is required in order to browse the website, but you would not get much trouble signing in and using most of the functions with the simple layout.
However, when it comes to using its search system, I recommend you enter key words in Japanese or the spelling in English. Most Japanese creators only use their language for tags and descriptions. Some of them are translated automatically, but others are not.
For example,
when I searched for "Demon Slayer 鬼滅の刃" using the search word "Demon Slayer",
"Demon Slayer, Kimetsu no Yaiba 鬼滅の刃" is insanely popular manga series and the anime was one of megahits in 2019 inside and outside Japan.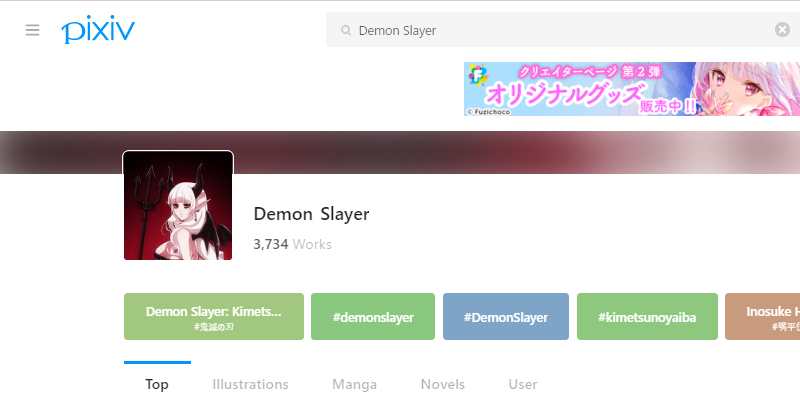 3,734 Works came up.
With the key word, "鬼滅の刃" or "Kimetsu no Yaiba",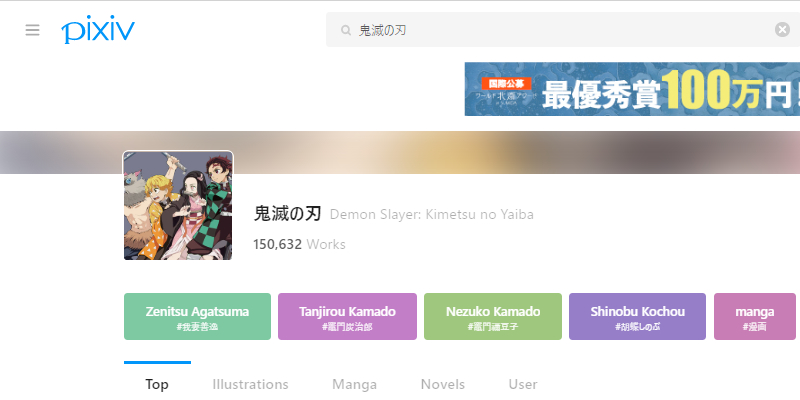 150,632Works came up.
Pixiv automatically shows similar or related tags to the words you enter. The great search system would help you pinpoint the exact type of works you like.
Now attention please.
This website includes various types fanfiction, such as adult contents. They are sometimes extremely graphic and sexual. If you don't want to see the artworks, simply go to "Account Settings" and change "Viewing Restriction" to hide them.
Also, you should make sure you check tags and descriptions attached to each artwork. You would come across some types of fanfiction which you are not familiar to. For example, one of common characteristics of Japanese fanfiction is homosexuality (between male and male) called "Yaoi やおい". If you are uncomfortable with the genre, check tags, and find "Hu 腐" or "Humuke 腐向け" which means M/M, romance between male and male.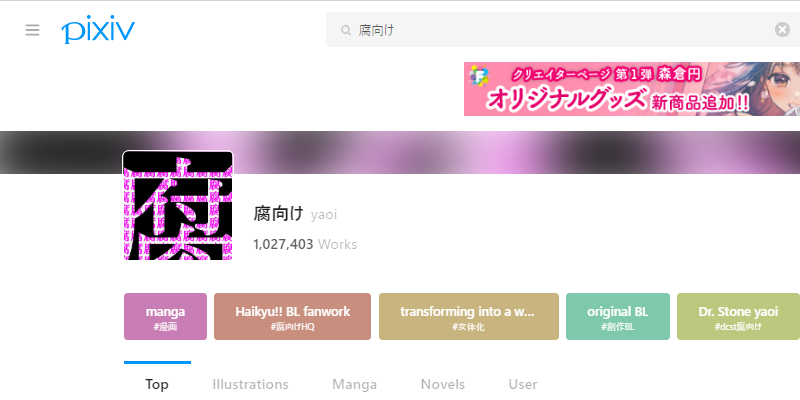 Conclusion
Now that you've understood how hugely common and popular Fanfiction is in Japan, I would like to recommend you join the community as a creator. You'll have more fun about the world! You can expand official stories or change them as you like, and find like-minded people and share valuable experience and feedback with them.